North Louisiana Fly Fishers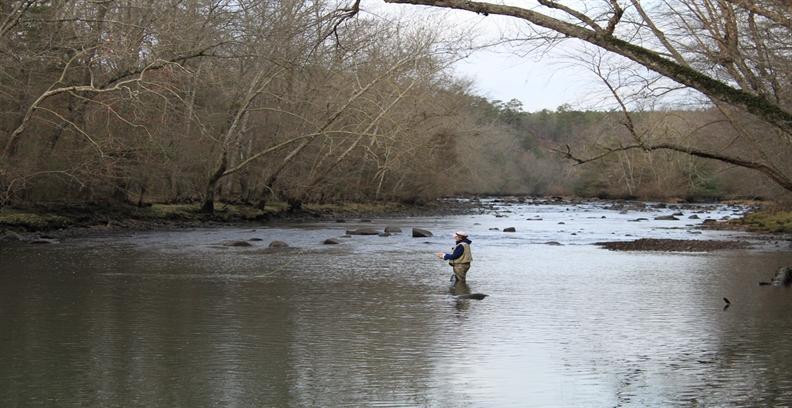 NLFF's Fly Fishing Masters Series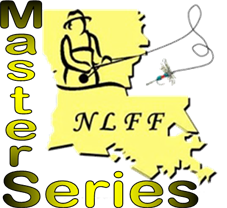 The NLFF's Annual Fly Fishing Masters Series brings an accomplished member of the fly fishing community to the Ark-La-Tex to give a seminar on their field of expertise. Past speakers have included Davy Wotten and Dave Whitlock who are legendary to the fly fishing community. The event is held on a Saturday in the latter half of July every year at the Red River Wildlife Refuge in Bossier City, LA. Doors open at 8:30am with the program starting at 9:00am and lasting until around 4:00pm. Light breakfast and catered lunch are provided. Seating is limited. Tickets are $40 each ($35 each if purchased before June 1st) and go on sale at the March club meeting. Contact Scott Irwin at 318-469-0854 with any questions.
Sponsoring the Masters Series
Your organization can sponsor the NLFF's Annual Fly Fishing Masters Series by purchasing a group of tickets for your members or employees. By sponsoring this event, you get access to purchasing tickets before they are made available to the general public and at the early rate of $35.00 each. With limited seating available, this guarantees your organization will not miss this exclusive event. Also, your organization will be listed as a sponsor in all advertising, including our newsletter.
Gold Sponsor, 10 tickets - $350.00 Silver Sponsor, 5 tickets - $175.00

2017 Masters Series Guest Speaker -
George Daniel
Saturday July 22nd
George Daniel is the author of two very popular fly fishing books,

Strip Set

and

Dynamic Nymphing.

Daniel is a member of Fly Fishing TEAMUSA, and a two time Fly Fishing U.S. National Champion. He has competed in four World Fly Fishing Championships, sponsored by the International Sport Flyfishing Federation. In 2006, competing in a field of 110 in the world championships held in Portugal, he finished in fifth place, the second best result ever by a competitor from North America. He also competed in the 2007 world championships in Finland, the 2008 world championships in New Zealand and the 2009 world championships in Scotland. Daniel lectures across the country on fly fishing and his favorite technique, "dynamic nymphing". In 2009, sportswriter Charlie Meyers of the Denver Post wrote that "a compelling case can be made for George Daniel as the best fly-fisherman in the country."
Next Year's guest speaker(s) will be announced soon!
On the agenda for NLFF's Fly Fishing Masters Series includes:

* Casting presentation * Fly tying presentation
* Presentation on various fly fishing techniques designed to help you catch more fish
* Bonus evening event:
Dinner with George Daniel at Ralph & Kacoo's Seafood Restaurant in Bossier City, LA at 5:30pm July 22nd
Dinner is not included in the ticket price and reservations are necessary. Contact Scott Irwin at 318-469-0854
by May 1st if you wish to attend the dinner.